Dana Childs
Sales Partner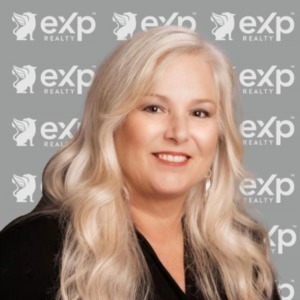 Meet Your Realtor     I     Dana Robbins Childs
Real Estate is in my blood going back four generations.  From the Dust Bowl and a 12x20 farmer's shack near Mt Rushmore my maternal grandparents emerged to create an amazing life.  Between them & my great aunt Millie, they owned 7 motels on the main drag in Downtown Reno, Nevada.  My great grandmother invested in Bay Area rentals.  My father & his brother created quite a real estate empire in the state of Washington owning and developing dozens of properties, residential and commercial.  I grew up with a paint brush in one hand and plumbers putty in the other.  Having lived in some rather amazing places myself, I love digging deep and learning what my clients needs are so that I can find the perfect location and home to fit their needs.  When it comes to listing a home I'm able to use a very detailed eye and help to set a firm foundation that will make that sale a very successful one by addressing any and all potential buyers objections before going to market & highlighting the amazing features of that home.
I'm in love with what the Tri-Cities has to offer from her natural beauty with the trials, lakes, waterfalls, rivers and caverns, to the NASCAR race track, and the fabulous entertainment found on State Street, the birthplace of country music in Bristol.  The amazing Roan Mountain and Carver's Gap on the Appalachian Trail offers a natural rhododendron explosion in the late spring that rivals Butchart Gardens. Sycamore Shoals and the Covered Bridge in Elizabethton offer a walk through history that dates back to pre-Revolutionary times.  Prehistoric fossil finds in Gray & Storytelling in Jonesborough are just a few more attractions in addition to the wide array of restaurants, malls, festivals and live music offerings. And I can't forget Warriors Path in Kingsport, the most visited state park in Tennessee, for good reason, boating, camping, a children's park to die for and so much more!  Wineries, dining on the lake, pontoon rentals, skiing, water sports, bass and trout fishing that rivals the rest of the country…all at the lovely Watauga Lake in Carter County.
On my days off you can find me hiking to a local waterfall, painting or hanging at Riverside Park in Elizabethton with my grown kids and grandbabies.  If the kids overwhelm me I can just sit on the riverbank near the sycamore trees and watch the water skip on by…thus the name "Sycamore Shoals."  Or I head up to Watauga Lake or hang on the River by Wilbur Dam at one of the most stunning gorges I've ever seen, and it's all within 5 miles from my home!