Angela Jones
Sales Partner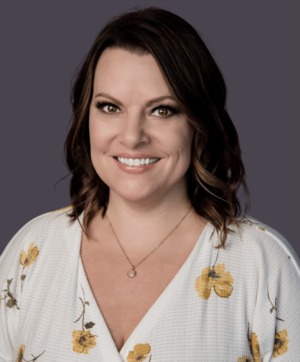 Originally from New Orleans, LA, Angela has resided in different areas of the country, from the Eastern region all the way to Alaska. This has helped her to broaden her understanding of various cultures and regions throughout the US; however, due to her appreciation for the warmth and beauty of the Tri Cities, she made it her home, and currently resides in Bristol, VA.
Initially, Angela developed an interest in the mental health field and obtained a Bachelor's Degree in Psychology from East Tennessee State University, followed by a Master's Degree in Clinical Psychology from Marshall University. Her personable nature, along with the knowledge and experience acquired while building relationships with families in a mental/behavioral health capacity, have provided her with the skills necessary in real estate to consult and educate her clients, market listings, and negotiate purchases for the benefit of her clients. Angela's skills and professionalism allow her to offer top-notch, client-centered services, while minimizing the stress typically involved in the home buying/selling experience.
Angela has been an active member of her community for 20+ years and is excited to have turned that community focus towards real estate. Currently licensed in both Tennessee and Virginia, Angela's passion for real estate, along with her compassion for others and determination to succeed, helps her leverage her experience for the benefit of her clients. She consistently exceeds expectations while assisting her clients in navigating through the home buying/selling process.
When Angela isn't making homeownership dreams come true for her clients, you can find her taking advantage of time with family and friends, traveling, enjoying the outdoors, and being involved in a variety of local community events. She is also a die hard New Orleans Saints fan and never misses a game! Angela's knowledge of what Northeast TN and Southwest VA has to offer, as well as her desire to serve her clients by helping them reach their homeownership goals, make Angela the ideal agent for you!🏡🌻💜